News

instrAction has been awarded as EMPLOYER OF THE FUTURE by the German Innovation Institute for Sustainability and Digitalisation (DIND).
Heidelberg, Germany, 6 Sep 2023
We are proud to have been recognised as an employer of the future. After all, it shows that working on innovations in the field of sustainability not only excites us, but also represents a special attraction for employees.
The renowned employer seal shows where it is worth applying. It is an indispensable component of recruiting campaigns in the competition for the best talents. But it also makes a valuable contribution to the identification, motivation and loyalty of employees, as it confirms the qualities of an employer to the workforce. Employers of the future will have a modern digital presence, be innovative and offer modern working conditions. These aspects are particularly attractive to young, highly qualified employees and are important for the future viability of companies.
Brigitte Zypries, former Federal Minister of Economics, is the patron of the initiative: "In all the discussions I have had with decision-makers recently, one topic inevitably comes up: the shortage of skilled workers. The shortage of skilled workers is greater than ever before and will become even greater due to demographic developments. But if a company lacks the right experts, this slows down the innovation and transformation processes that are crucial for the future. Medium-sized companies in particular often find it difficult to meet this recruiting challenge. That is why we have launched the "Employers of the Future" initiative. Our goal: We want to help companies with the seal to make their strengths visible and thus to be successful in the competition for the best minds."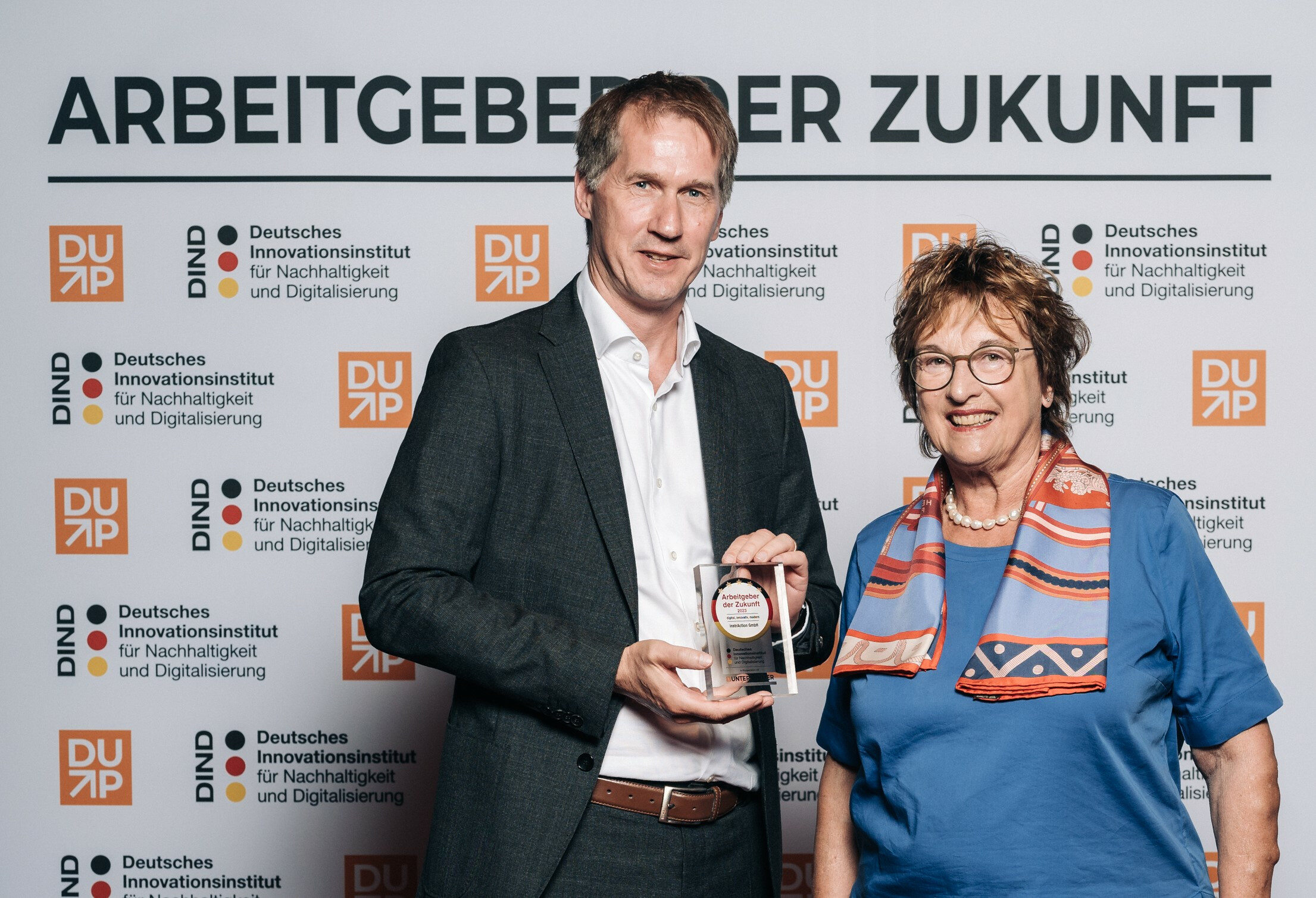 Florian Rohde receives the Employer of the Future Award from Brigitte Zypries, former Federal Minister of Economics.
Picture by Offenblende / Andrej
Media Contact
Florian Rohde
T +49 6221-650 99 46
info@instraction.de